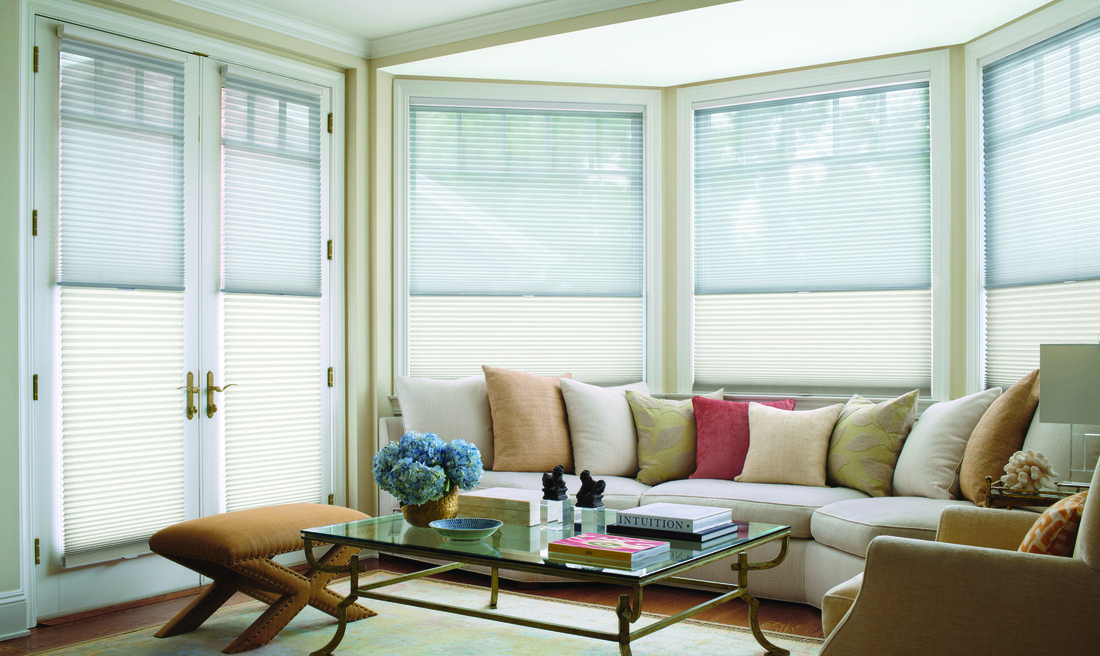 21 Jul

Benefits of Adding Duette® Honeycomb Shades

Living in the Helena, Montana, means dealing with the extremes of the seasons. This includes wicked-cold winters and warm summers. During the winter months, cold temperatures often result in us cranking up our thermostats to keep our homes nice and toasty. However, when summer rolls along, you might find yourself reaching for the air conditioning multiple times a day. Since up to 50 percent of our home's energy is lost through our windows, these shifts in the seasons can send your energy bills soaring. However, choosing energy-efficient shades will allow you to keep your home comfortable all year long without increasing your energy bills. Read on to discover the benefits of adding Duette® Honeycomb Shades to your home below!
Benefit 1: Energy Efficiency
One of the main benefits of adding Duette® Honeycomb Shades to your home is increased energy efficiency and reduced energy bills. In fact, these innovative shades feature a cellular structure that prevents air from escaping through your windows. This layer of insulation also keeps your home comfortable throughout the year by keeping cool air inside during the hot summer months and warm air inside during the chilly winter season. This will not only reduce your trips to the thermostat and AC throughout the year, but it will also help reduce your energy consumption and bills with time.
Benefit 2: Custom Styles
One of the best parts of adding custom window treatments to your home is that you can make them look exactly how you have always dreamed. The same can be said for our cellular shades! In fact, another one of the benefits of adding Duette® Honeycomb Shades is that you can explore the exclusive Duette Architella® collection. Featuring a honeycomb within a honeycomb, this window treatment allows you to have added insulation for rooms that tend to get draft in the winter or hot in the summer. There are plenty of other customization options as well, including the innovative Duolite® feature that gives you total control over light and shade. Duette® Honeycomb Shades also come in a variety of custom cuts for unique window treatments as well, including arches, circles, and more.
Benefit 3: Room-Darkening Fabrics
As much we love some natural light, there are times where we just want some privacy and shade. That is why one of the benefits of adding Duette® Honeycomb Shades is the available LightLock™ feature and room-darkening fabrics. These options provide extra privacy, shade, and darkness everywhere they go. This makes them perfect for bedrooms, guestrooms, and home theaters! The LightLock™ feature in particular boasts side channels that prevent light from entering a window even on the brightest days. This will allow you to enjoy some well-deserved shade after a long day of dealing with the bright sun. On the flip side, this feature also blocks out the light from streetlamps and cars passing by for a good night's sleep.
Conclusion
To learn more about the many benefits of adding Duette® Honeycomb Shades, be sure to contact or visit us at The Blind Guy today. We cannot wait to help you find the perfect window treatment for your home. We are located in Helena, Montana, and proudly serve Helena, Montana City, Boulder, and Garrison, Montana.